Step 1
Call 01204 691740
or email us a time and
date for an apointment, or
visit us at our showroom in bolton.

Step 2
Consult with our designer
to talk through your ideas, budget,
style and preferences to see
how we can make your dream
bathroom a reality.

Step 3
One of our team will visit the
property to plan how the project
will move forward, and to cater
the bathroom around the
available space and resources.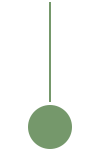 Step 4
Production begins on a scheduled start date .